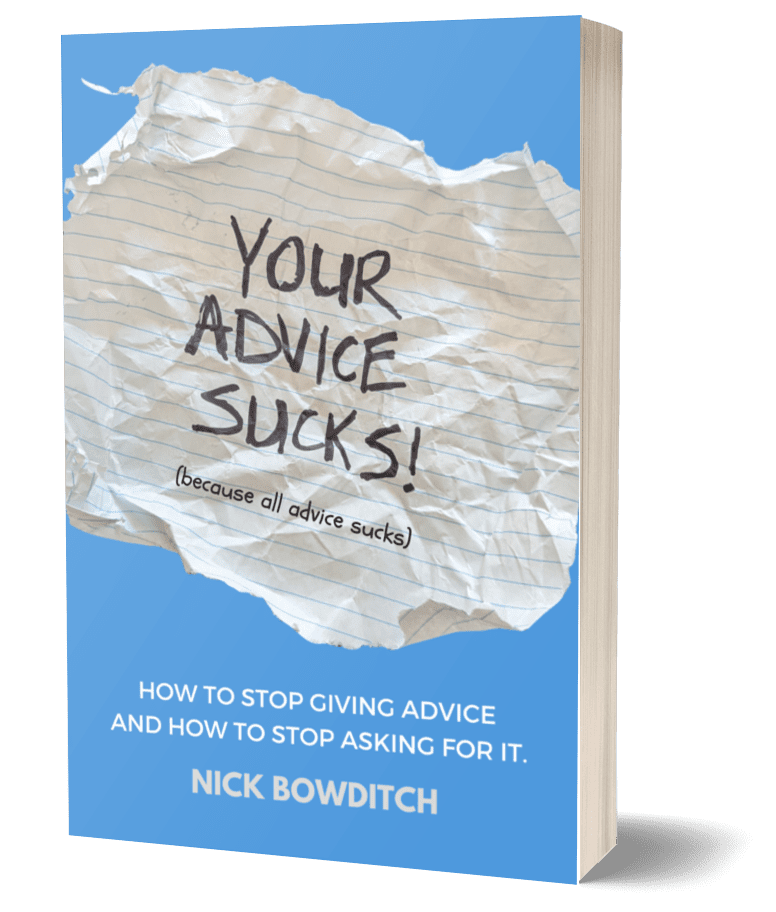 AVAILABLE IN PAPERBACK, AUDIOBOOK, AND E-BOOK VERSIONS.
If you are someone who loves giving advice, you're going to hate this book.
But if you are someone who wants to:
stop asking other people for their advice
stop asking other people for their permission
back yourself more
build your self-confidence
build stronger relationships
be more empathetic
be a better friend, or
stop giving other people your advice
then this is the book for you.
"Your Advice Sucks takes a scientific and evidence-based look at why people ask for advice and why some people can't help themselves but give it, and delivers it in a funny, smart, and easy-to-read book.
I haven't read a book and realised I had to have a good, hard look at myself for a long time. This was a well-needed kick up the bum."
Pre-order your own signed copy with a personalised message inside the cover.
Or please click here to find an independent bookseller close to you. 
If your bookseller has run out of copies, please ask them to order you a copy through IngramSpark.
While my books, ebooks, and audiobooks are available through Amazon, I would love you to seek them out through other channels, particularly independent bookstores.
You can find one close to you by clicking here.
Alternatively, you can always buy a copy directly from me that will be signed and a personalised message written inside the cover.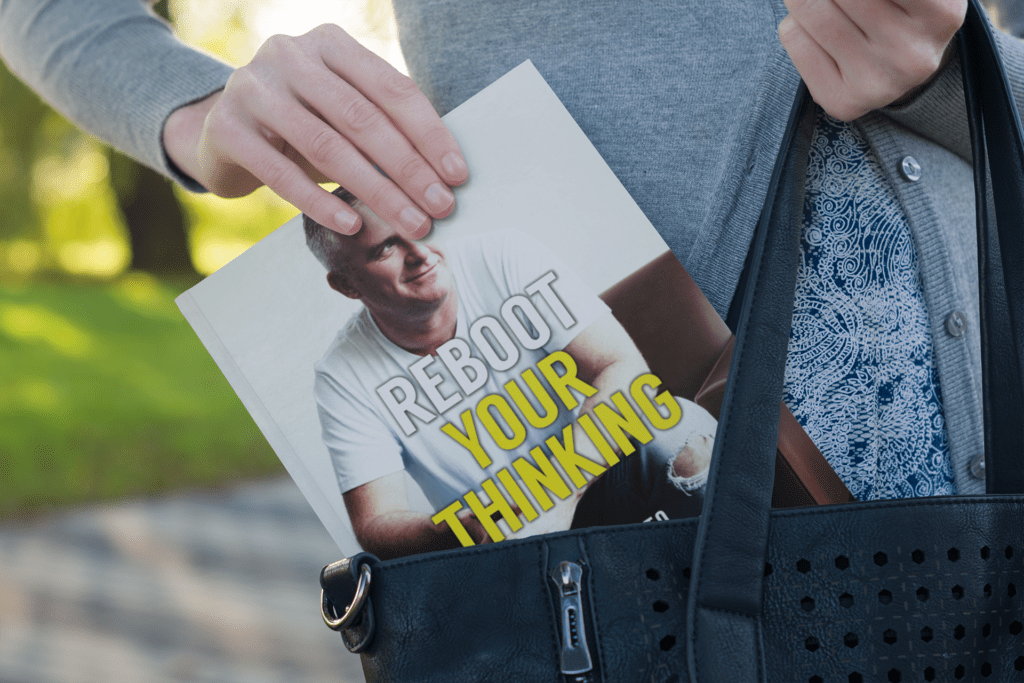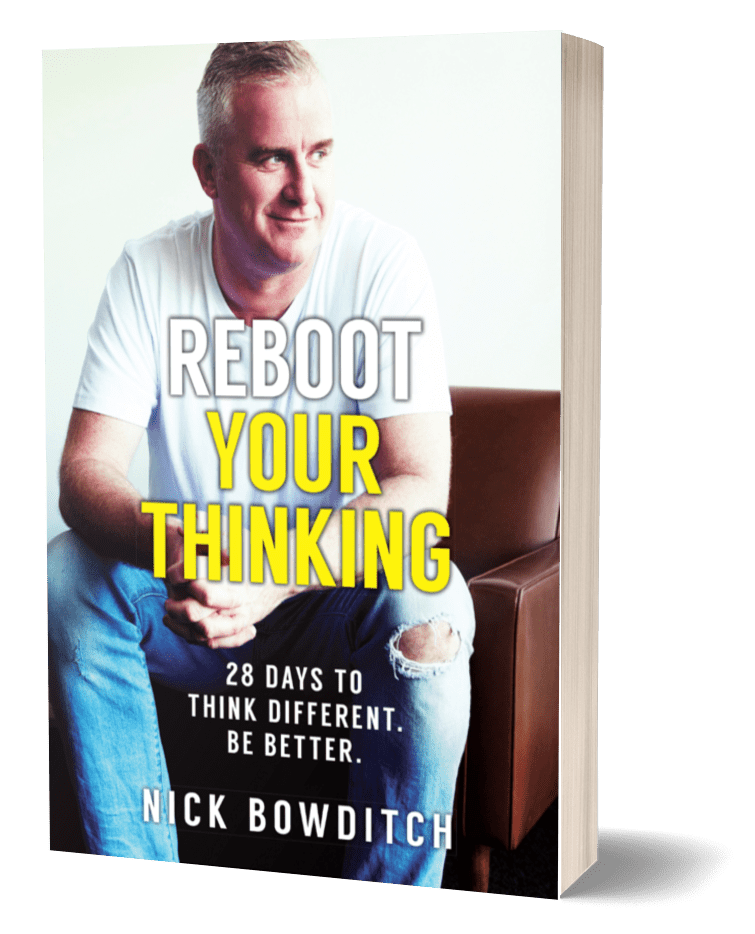 This was my first book that became the best-seller. It's a book about how I use 28 daily themes, including fun, mindfulness, boldness, happiness, kindness, shame, guilt, anger, failure, resilience, and connection, to think different and move further towards being the best version of myself. This book really was a labour of love. Through addictions, mental ill-health, rehab, and finally recovery, it's the journey that showed me what I was capable of, and I hope it can do the same for you.
"Whether you go into it wanting to know yourself better, or even if you think you already do, Reboot Your Thinking is a game changer. I promise you if you go into the 28 days with an open mind, you will find the keys, not only to self discovery, but also the direction for life change.
Brenton, Amazon Customer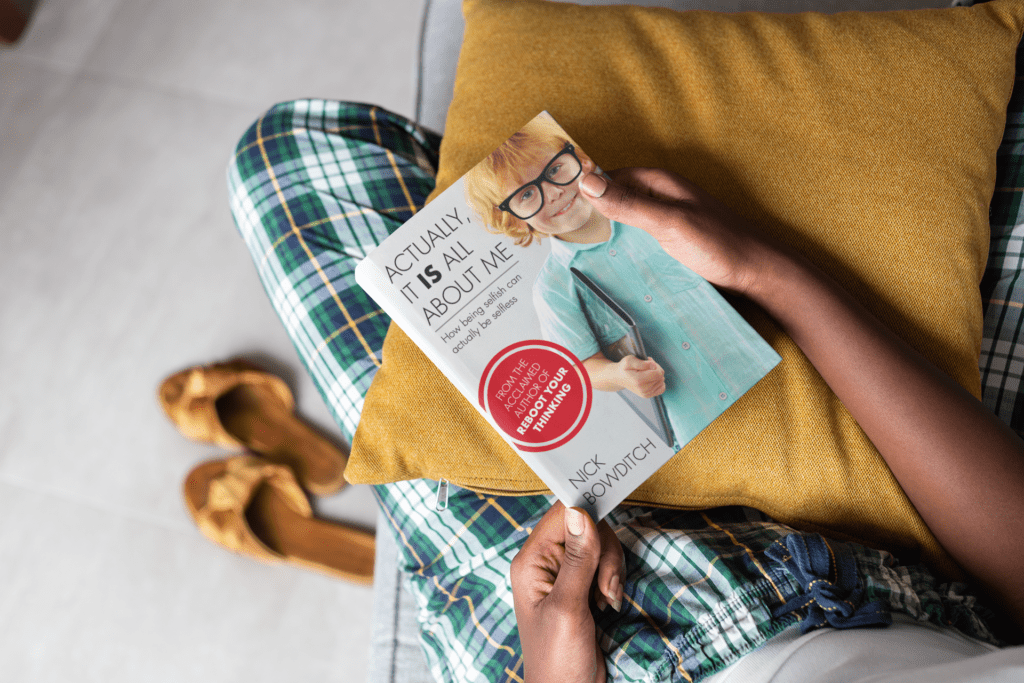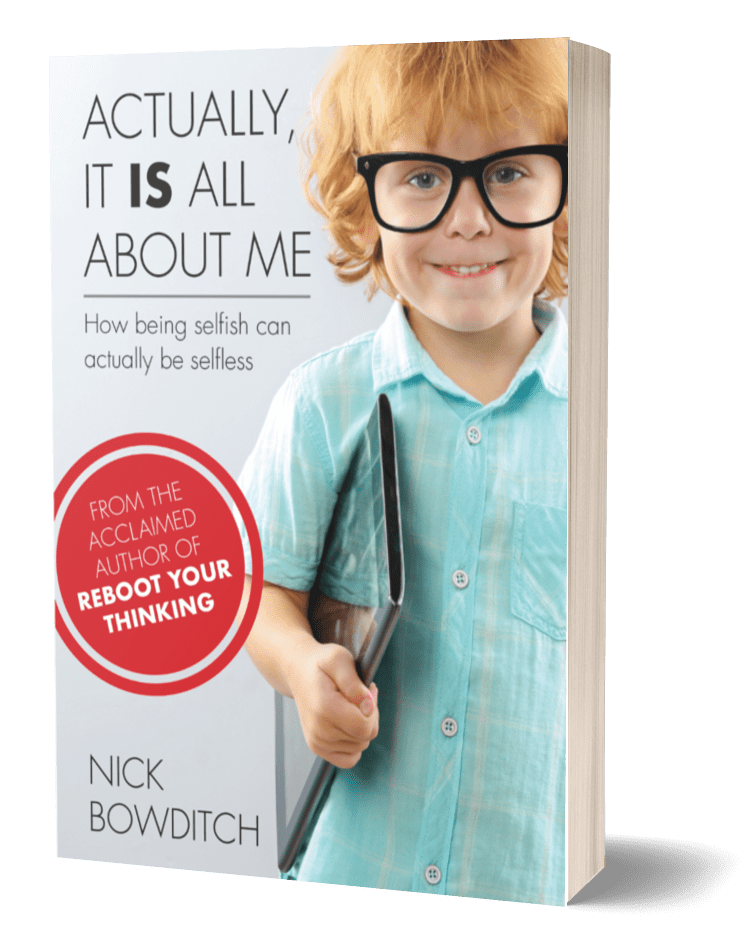 Actually, it is all about me.
In my second book, I talk about the importance of putting yourself first in both mind and body. It's about how to completely change our thinking so that our own needs are the most important. How to see what stops us from putting ourselves first. How to see the difference between selfishness and selflessness. How we are the ones responsible for our own happiness. How we can heal the trauma and disappointments of our childhoods, and finally see what we are truly capable of
"So much of this book had me challenging my thinking like never before. Like many people, I was always taught to put other people first, and myself last. I know now that that just let people walk all over me, and I am still trying to make that ground back. I wish I had read this 30 years ago.
Cath, Audible Customer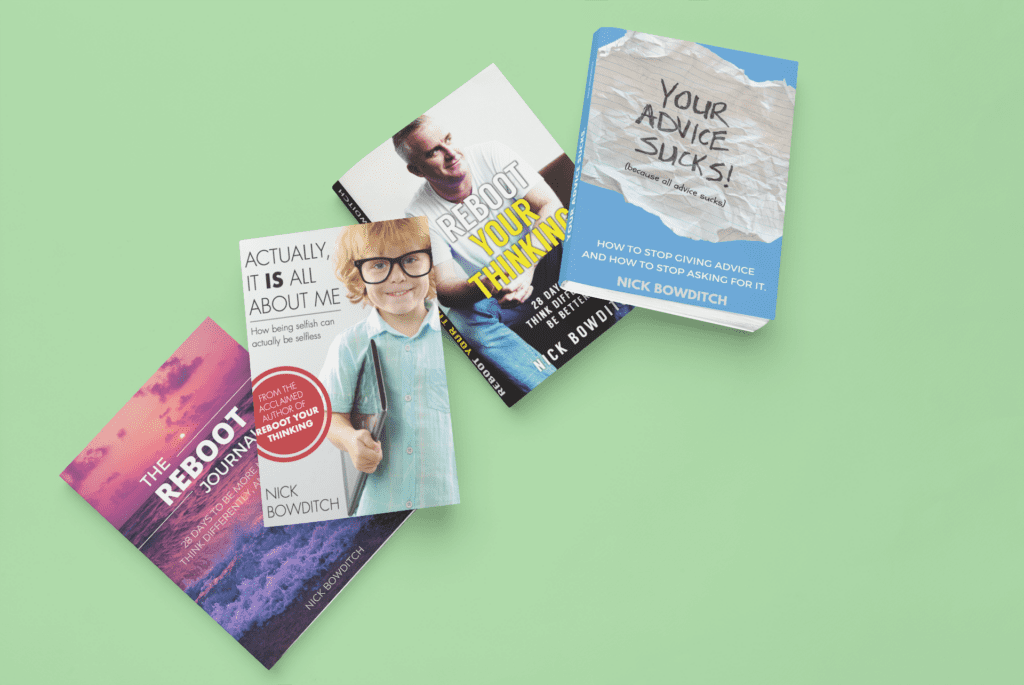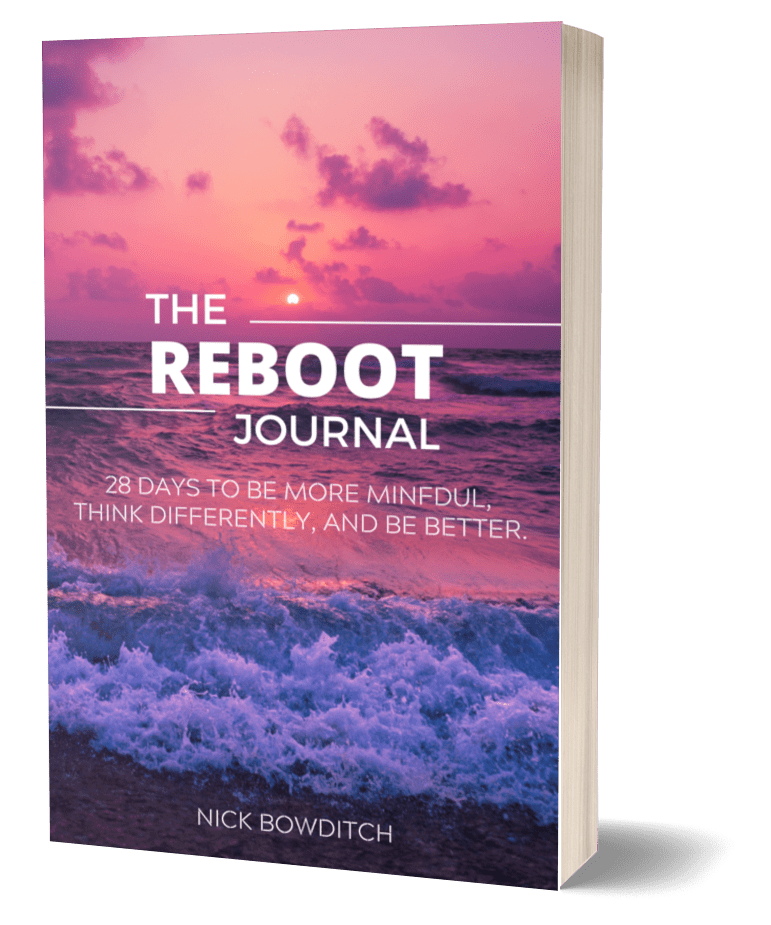 When I wrote the best-selling book, Reboot Your Thinking, its success caught me a bit by surprise, mostly because the book deals with concepts and ideas that are really hard for most people to face when thinking about their own lives, The overwhelming feedback that came from readers of Reboot was that they really did want to feel those things, and work through those feelings, instead of just cramming them down and hoping they would go away. They wanted a more in-depth exploration of the themes that they could do themselves, in a journal format to guide them through the 28 days. Hence, the birth of The Reboot Journal.
"This is perfect. When I read Reboot Your Thinking, I sometimes got a bit lost on some days because I was still thinking about the day before, or another theme. This guided way to get through the program is awesome.
Helen, BookFace Customer