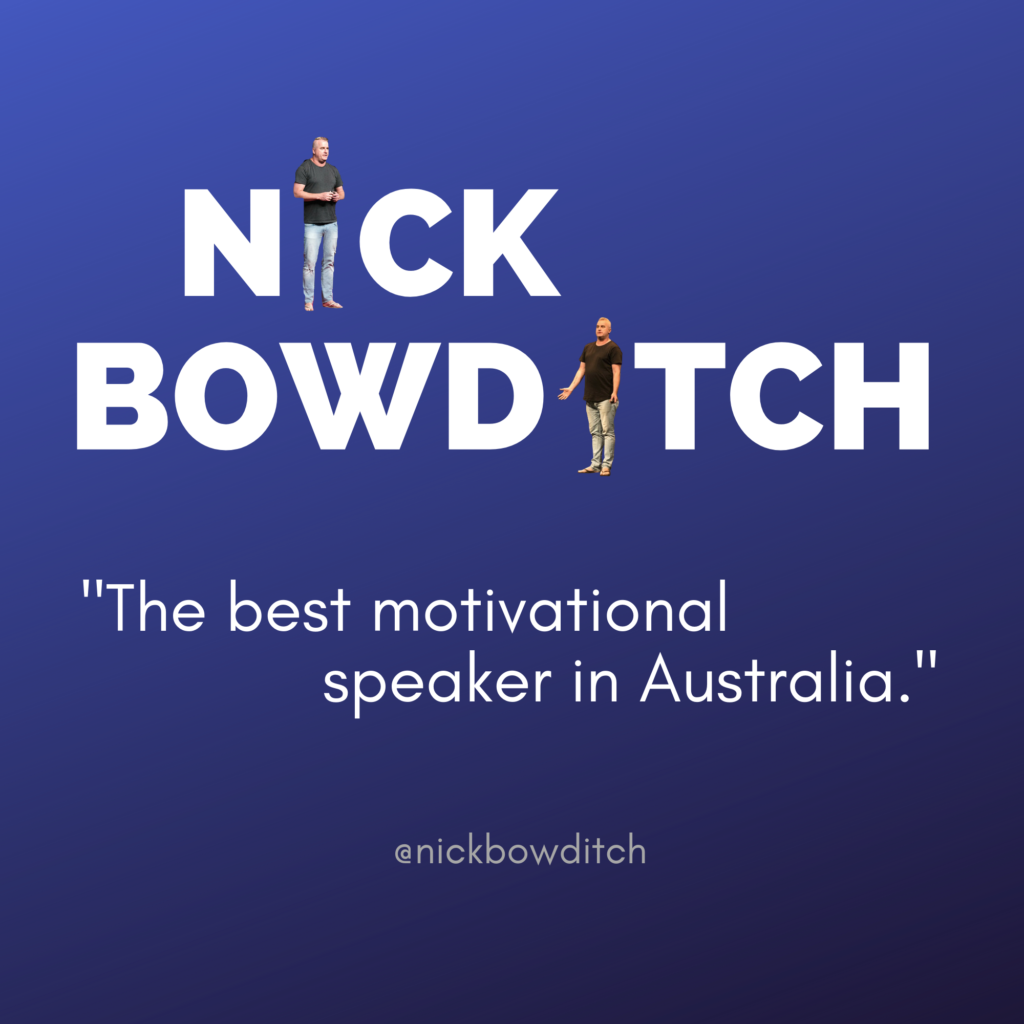 I am a motivational speaker and have spoken at TEDx, and all kinds of events ranging from corporate business conferences to 12 Step Conventions and everything in between.
I speak at conferences and events all over Australia, in Sydney, Melbourne, Adelaide, Brisbane, Cairns, Perth, Darwin, Canberra, and Hobart, as well as regional areas all over Australia and I also travel internationally to speak at conferences as well.
My most commonly-requested topic to speak at a conference about is change. And more specifically, how we alone are responsible and in charge of our personal change, how we alone are able to rewrite our story and become the very best version of ourselves.
There are three things that generally stop us from being our best:
How we talk to ourselves, about ourselves.
How we allow other people to talk to us.
And how we talk about other people.
Getting audiences to reboot their thinking about these three things is one of the most amazing and transformational work I do. I literally get to see people change who they are, and shed who they don't want to be anymore, right before my eyes on stage.
I have three main keynote presentations (see below), however most of my speaking clients prefer me to create something bespoke for them and their audience, which I am always happy to do.
WELCOME TO THE NEW WORLD OF SPEAKING AT
CONFERENCES AND EVENTS IN 2021.
It's no secret that the world of events, conferences and seminars has changed dramatically this year.
And as someone who makes their living from that performance space, my speaking work has obviously changed pretty dramatically as well.
I have had to adapt and upskill in different presentation methods. Fortunately for me, I come from an extensive startup and tech industry background, as the only person in Australia to have worked at both Facebook and Twitter, as well as the only person in the world to have worked in marketing at both of those brands, my background has given me an advantage since so many conferences and events have become online conferences and events now.
I feel fortunate that I am so comfortable and used to presenting remotely, on Zoom, Skype, or Microsoft Teams, because it means I have not had to learn that skill quickly and recently, and it gives you the assurance and confidence that I know what I am doing if you need a keynote speaker or MC for your next online, live-streamed, or Zoom conference too.
But that isn't really enough for me.
I want to always be at the cutting edge of the speaking industry, and to give you the best and most innovative solutions for your conference and event needs.
Which is why I now offer 3 different options for you:
LIVE ON-STAGE PERFORMANCE
The 'traditional' way of delivering keynote presentations at an offline conference in a central venue.
When these start happening again, I will of course be available to come and deliver keynote presentations, conduct Q&A's, sit in on a panel session, or MC your event as I have been doing professionally now for over 15 years.
Check out my availability for a live on-stage performance by clicking here.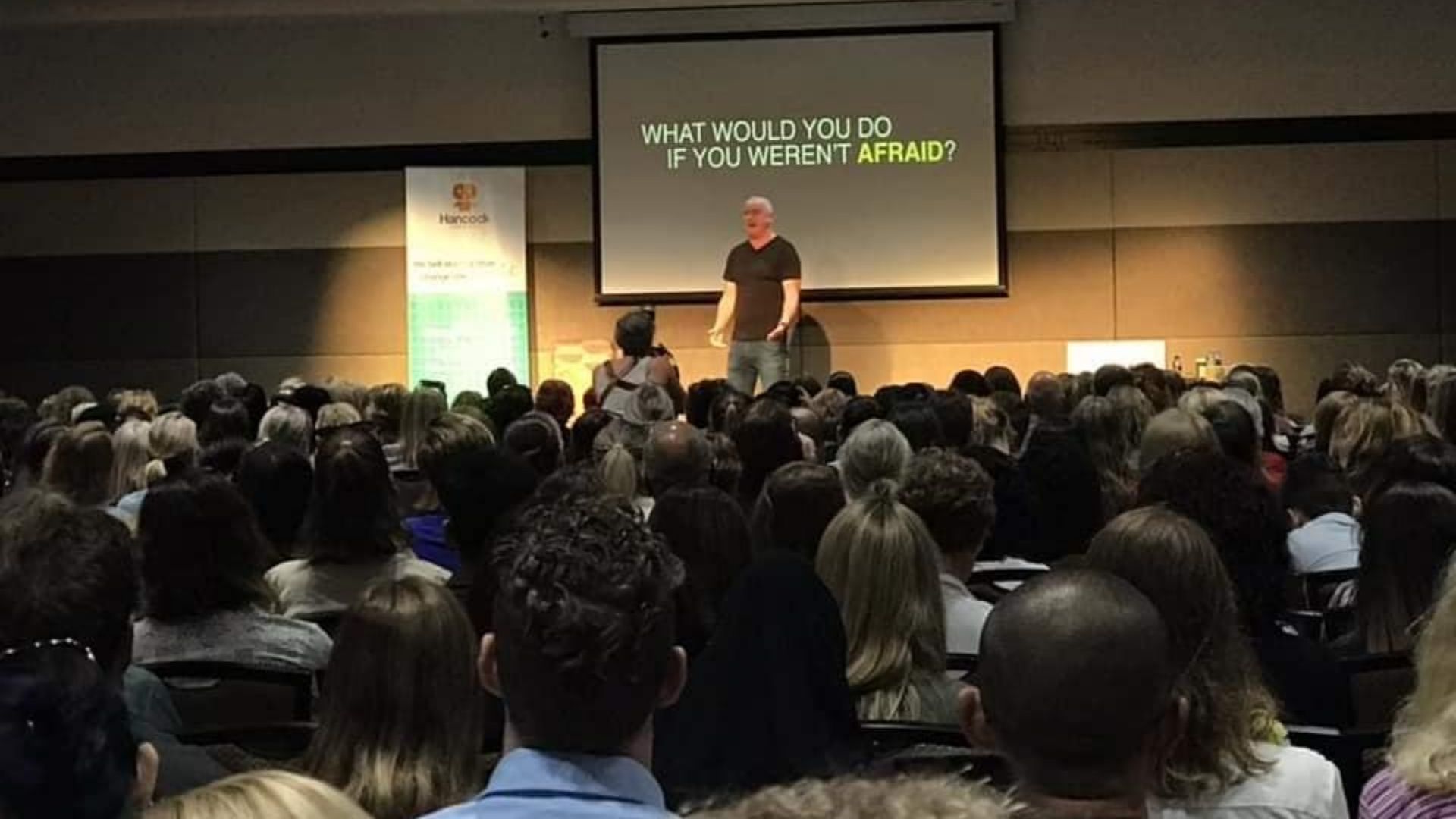 LIVE VIRTUAL PERFORMANCE
The version of my live on-stage performance where I am not actually in the same room as your audience, and they might not actually be in the same room as each other either.
As I said before, I am extremely proficient in delivering my content over Zoom, Skype, or Microsoft Teams, and these virtual presentations are just as engaging, persuasive, and compelling.
The presentations can include graphics that encourage participation from your audience, deliver data points, or just keep the audience even more engaged during my presentation. 
Check out my availability for a live virtual performance by clicking here.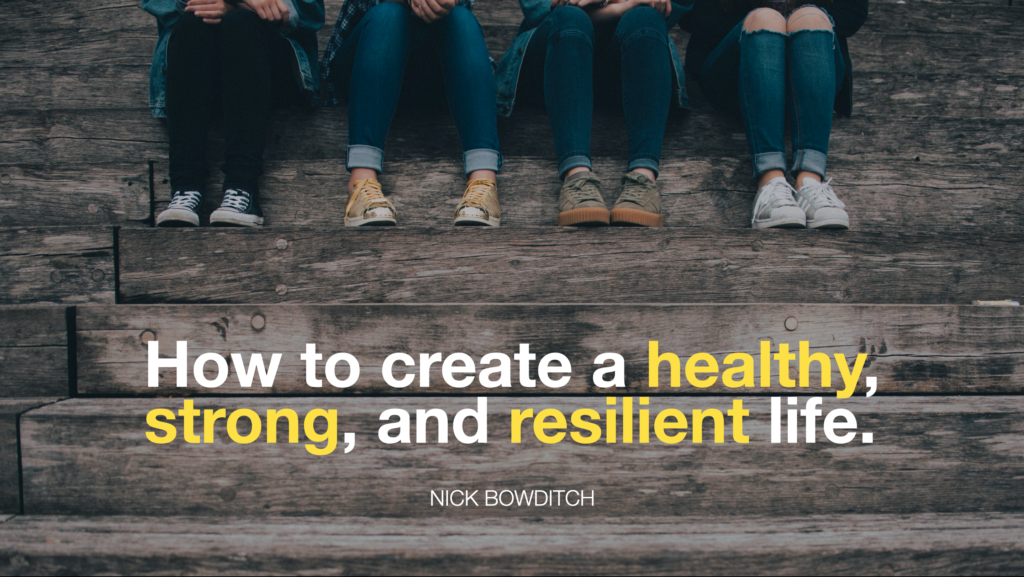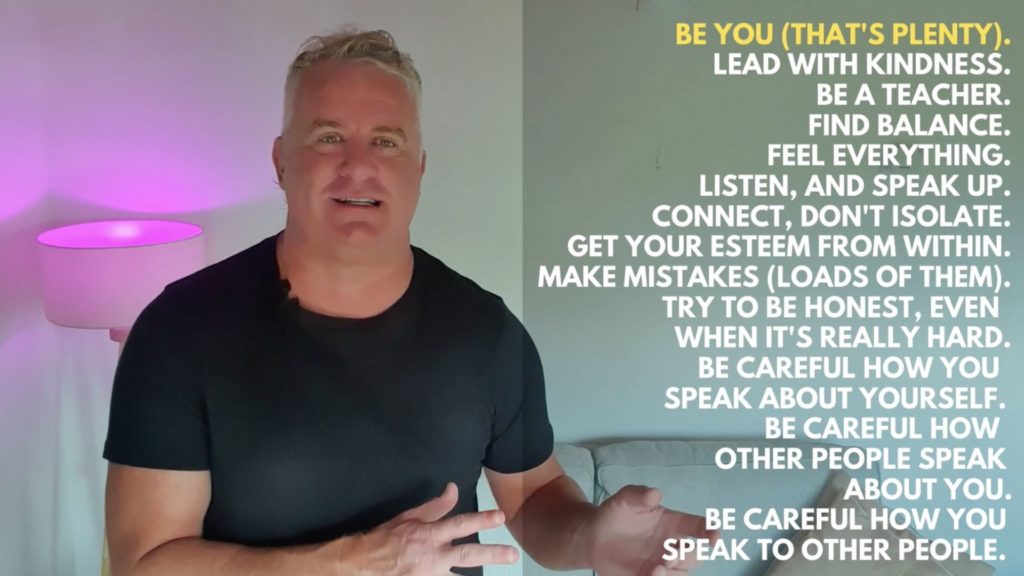 BRANDED VIRTUAL WORKSHOP
The full branded virtual course is a pre-recorded and bespoke-designed course to deliver a particular theme's content (either one of my own presentations, or one that I design in conjunction with you to have maximum impact on your audience).
These workshops can mean you don't even need to run a conference at all. Delegates, customers, clients, or colleagues can be given access to the branded workshop at your discretion, and the content can be used as a very powerful marketing piece for your business or organisation.
Your team can submit questions to me prior to recording the workshop through social media or email channels, and part of the workshop will be dedicated to answering these questions. This can be a really nice personalisation touch to the workshop and add further engagement after watching it.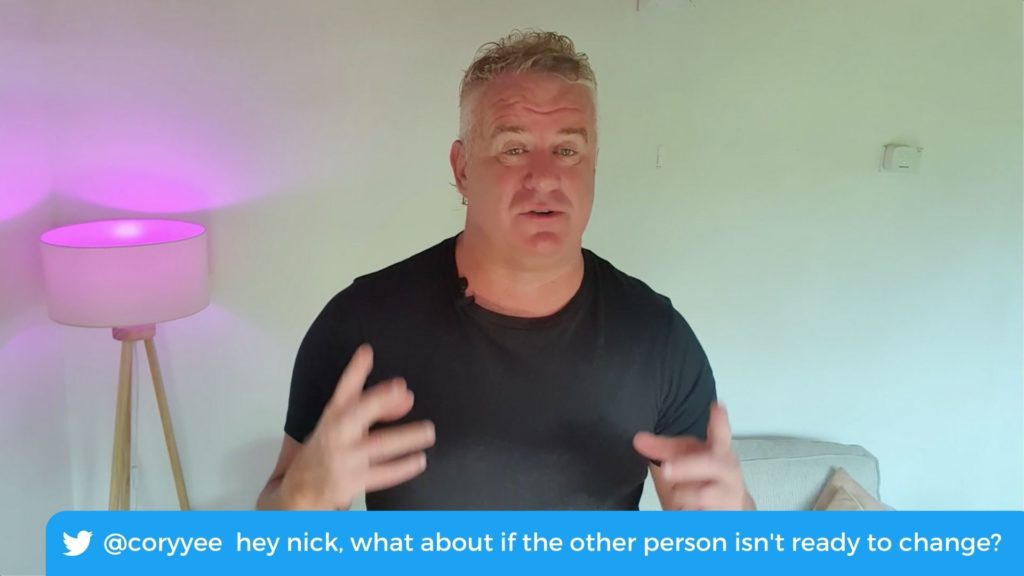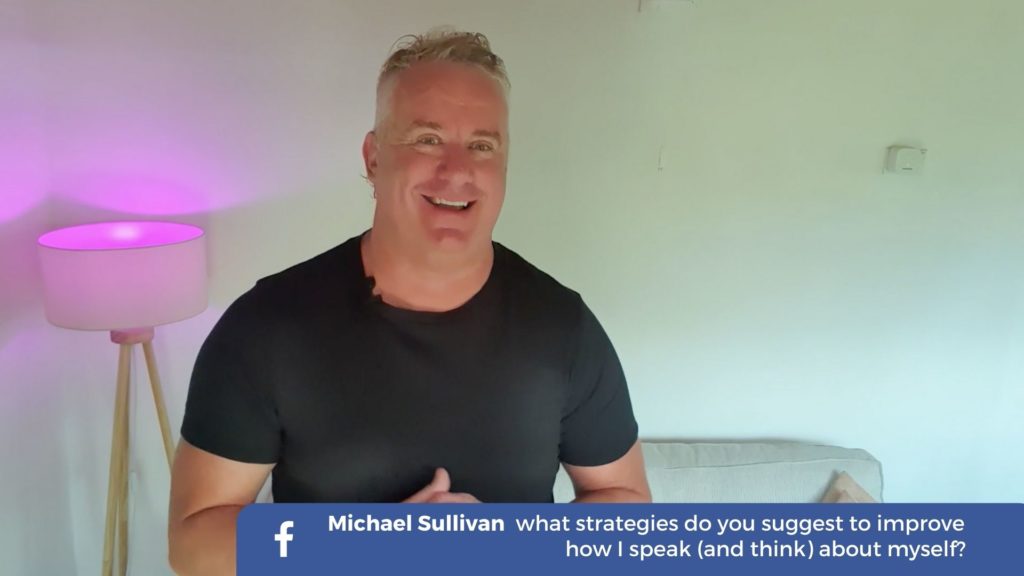 The workshops include lots of different places for the attendees to pause the recording, reflect on certain points, complete engagement work in the included workbook and so on. I find this increases the attendees' engagement level, as well as hitting home important and relevant points to them that they can easily recall and implement following the workshop.
And the workshop can be watermarked with your own branding, so that nobody else can use it, and so that you can utilise it as a powerful marketing piece into the future. This watermark can be on the content throughout the whole workshop, or at the start and end of the workshop, and can appear across the middle of the screen or in the corner as below:
The most powerful part of the Branded Virtual Workshop for you though, is that it can have the look-and-feel that suits YOU, and can include all sorts of multimedia components in the final workshop, including webinars, podcast recordings, follow-up Q&A's, and even one-on-one coaching sessions for you, your business, or your delegates.
This really is a brand new concept and the sky's the limit. To see if I can help you with your workshop needs, contact me for a chat today. 
WHAT DO AUDIENCES TAKE AWAY FROM ME?
They will learn the importance of, and the power of, storytelling in today's world, and how to better use their new storytelling skills throughout the life, both in professional as well as personal settings.
They learn the reasons they haven't been able to achieve what they have secretly wanted to for a long time, and in some cases, why they have never expected anything better for themselves before at all.
And they leave with a renewed confidence and an ability and desire to back themselves, and a great determination to never be a small version of themselves ever again.
WHY SHOULD YOU BOOK ME AS A SPEAKER?
Whether it's a keynote address or as the MC for your event, I bring three important things to every speaking job, preparation (briefing sessions before the event, getting to know you and your attendees), engagement (an entertaining and compelling presentation), and follow-up.
Also, because I have a dedicated agent, all of the administration and communication before, during and after the event, is ensured to be efficient and not confusing. Having worked at one of the countries largest speaker bureaus, and managed many speakers through thousands of speaking engagements, my agent, Carson White, takes care of all of your needs and makes sure that my attendance and performance at your event runs smoothly.
The Leading Online, Zoom and Remote Conference Speaker on Motivation, Mindset, and Mental Health.
Is your business ready for the COVID-19 bounce back?
My "Recovery-Ready" Presentation is available for your team for a limited time.
I have developed this 60 minute presentation, that is delivered completely online to your team, that focuses on the things that will propel your business forward once the current restrictions ease and things return to whatever 'normal' is going to be. The presentation covers things including harnessing the power of your team to respond to setbacks, recovering from the loss and grief associated with the lockdown, and our amazing ability to build and reveal resilience, even in the most testing of times.
ARE YOU LOOKING FOR AN M.C.?
The job of keeping an event or conference on track, on time, managing engagement and entertainment levels of an audience, particularly for a full day or multiple days isn't an easy one. But sometimes, event organisers don't give much thought to having a professional MC, hoping the quality of the speakers and content is enough.
Sometimes, it isn't.
If you want to see the difference an organised, professional, funny, and engaging MC can make to your event, send me an enquiry.
DO YOU PLAN EVENTS?
If you are putting together an event or conference, I have put together an ebook to help you, reflecting on what I have learned speaking at over 350 conferences to an audience of over 350,000 people in 11 countries. Download your FREE copy here.
And if you are someone who plans events, seminars and conferences regularly, I have a page especially designed just for you. CLICK HERE to visit that page now.
Having worked with Nick on numerous occasions, I can absolutely guarantee that he delivers on his promise. Audiences love him, and I have absolute admiration and respect for his speaking 'kick-assedness'. Book Nick and every expectation you have will be exceeded - and your audience will have a blast.
Nick has received some of the highest scores and some of the best feedback we've ever received from any speaker we've ever used. Now, that's not an easy feat I should point out, we've had speakers including Michael E. Gerber and Oren Klaff, just to name a few, and Nick has consistently scored higher than anybody.
Easy to listen to. Nick was a real standout. Intelligent, funny, authentic.
Nick is one of the most unique, authentic and inspiring speakers we have ever had at our events. The audience had a good mixture of both laughter and tears.
Nick knows his stuff and you won't find a more informed speaker and innovative thinker. I've booked Nick to speak at several of my events over the last 4 years, and put simply: Nick tocks!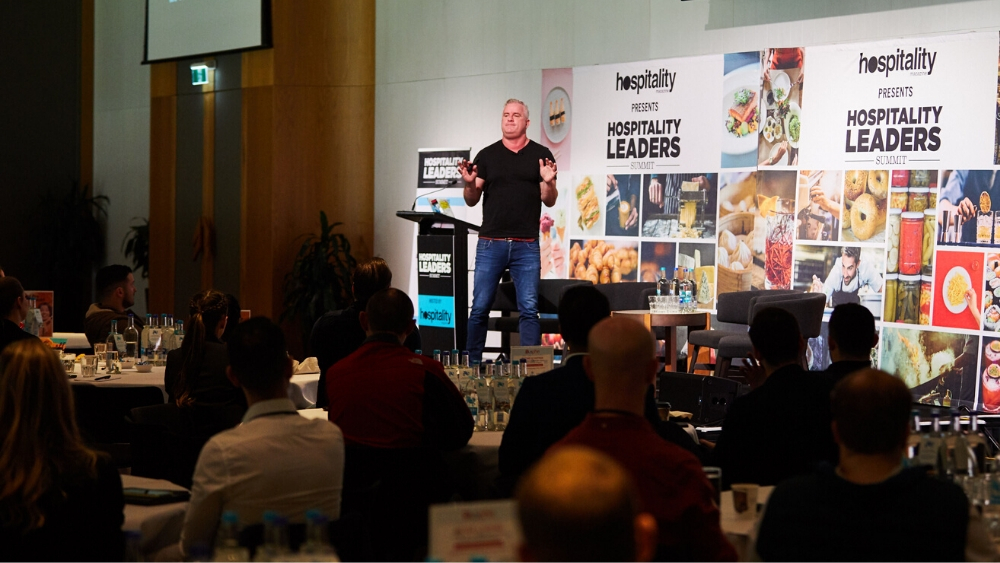 MY KEYNOTE PRESENTATIONS
I pride myself on creating bespoke and unique presentations for every conference or event I speak at.
As a motivational speaker, if I delivered the same keynote address every time I spoke at an event, I think there is a risk for me that I wouldn't connect with the audience in the most authentic and honest way.
So, even though my presentations largely centre around similar themes: change, personal growth, resilience, determination, self-talk and self-love, and while some of those themes are recurring, every presentation is unique, and tailored specifically for both the client booking me to speak, and the audience they are booking me to inspire and motivate.
These are some of my most recent presentations, and all of them can be tailored and adapted for your brand, your event, and your audience:
MY MENTAL ILLNESS IS A GIFT.
This was my TEDx talk a few years ago, and something that is still really special for me to present to an audience today. We are constantly told what we should be ashamed of, what we should hide, and what we should never admit out loud. 
Historically, having a mental illness has been one of those things. In this presentation I, instead, talk about how having a mental illness has been a gift to me, the superpowers it has given me, and the changes I was forced to make in my life because of my illness, that I will always be grateful for.
HELD BACK OR PROPELLED FORWARD.
This presentation is all about change, and growth, and the things that hold us back (fear, criticism, and wondering 'am I enough?') and the things that can propel us forward (focusing on fact, being good at storytelling, and leading with kindness). 
It is the perfect balance between business development and the development of people in businesses. 
It is, however, just as helpful for audiences that are not business-related. It deals with emotional and important themes.
In 2016, I wrote a book, Reboot Your Thinking, and it became a best-seller. 
The book is about how I have learned to change how I think, and developed a new resilience. I have applied this work to my health and fitness, how I live with mental illness and addiction, and how I have gone from being a victim of sexual abuse to being an advocate for others who have been through a similar experience. 
In this presentation, I happily share the steps that I employ in my life now to be fit, healthy, strong, and resilient.
FROM PLAYING SMALL TO WALKING TALL.
Sometimes it can feel like the world doesn't want us to change, doesn't want us to grow, and just wants us to fit in, conform, stay in your lane, and stay small. 
But honestly, that's not how you change the world.
That's not even how you change your world. 
In this presentation, I give audiences five very simple, but very powerful questions to ask themselves, the answers of which have helped thousands of people now to stop playing small, and start walking tall.