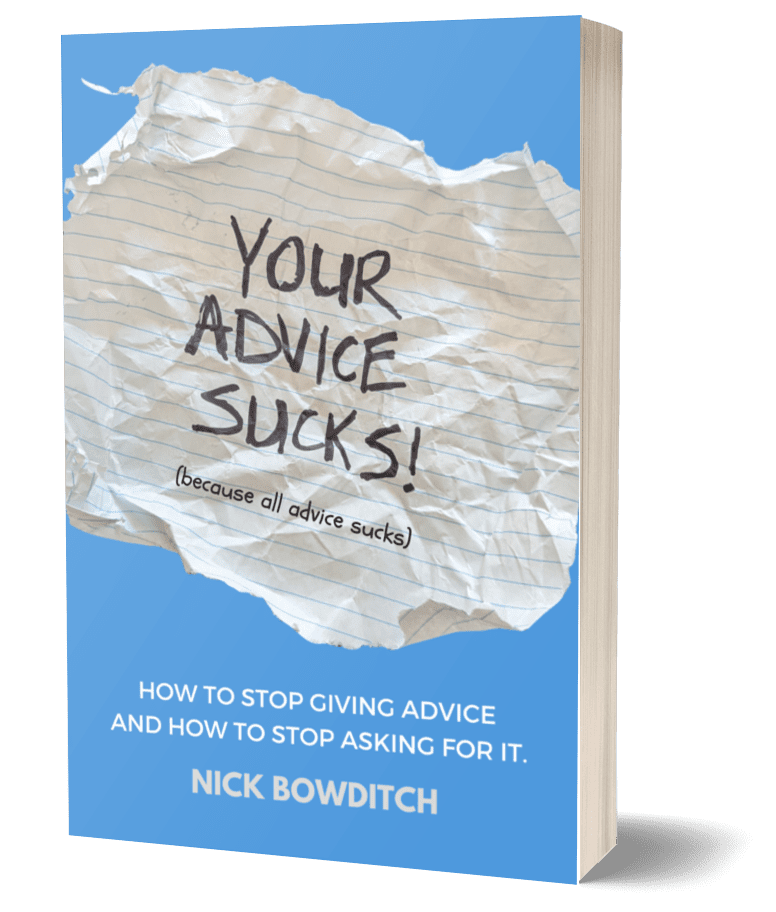 If you are someone who loves giving advice, you're going to hate this book.
But if you are someone who wants to:
stop asking other people for their advice
stop asking other people for their permission
back yourself more
build your self-confidence
build stronger relationships
be more empathetic
be a better friend, or
stop giving other people your advice
then this is the book for you.
"Your Advice Sucks takes a scientific and evidence-based look at why people ask for advice and why some people can't help themselves but give it, and delivers it in a funny, smart, and easy-to-read book.
I haven't read a book and realised that I had to take a good, hard look at myself for a long time. This was a well-needed kick up the bum."
Here you can order your own signed copy with a personalised message inside the cover.
Or please click here to find an independent bookseller that's close to you.
If the bookseller has run out of copies, please ask them to order you a copy through IngramSpark.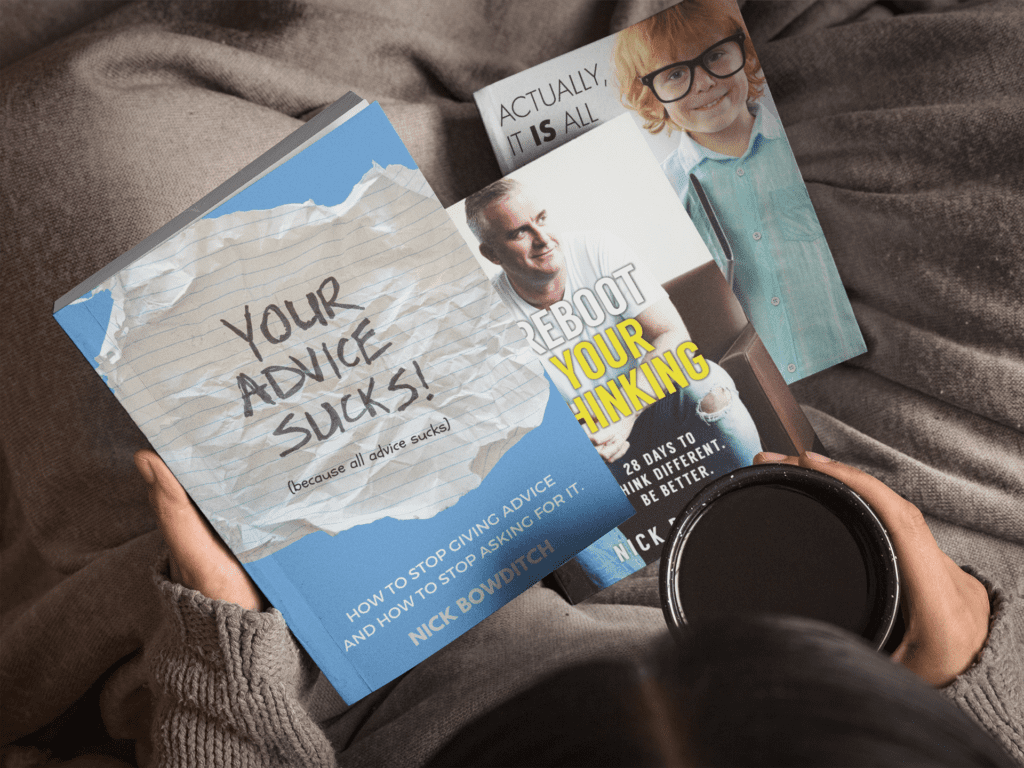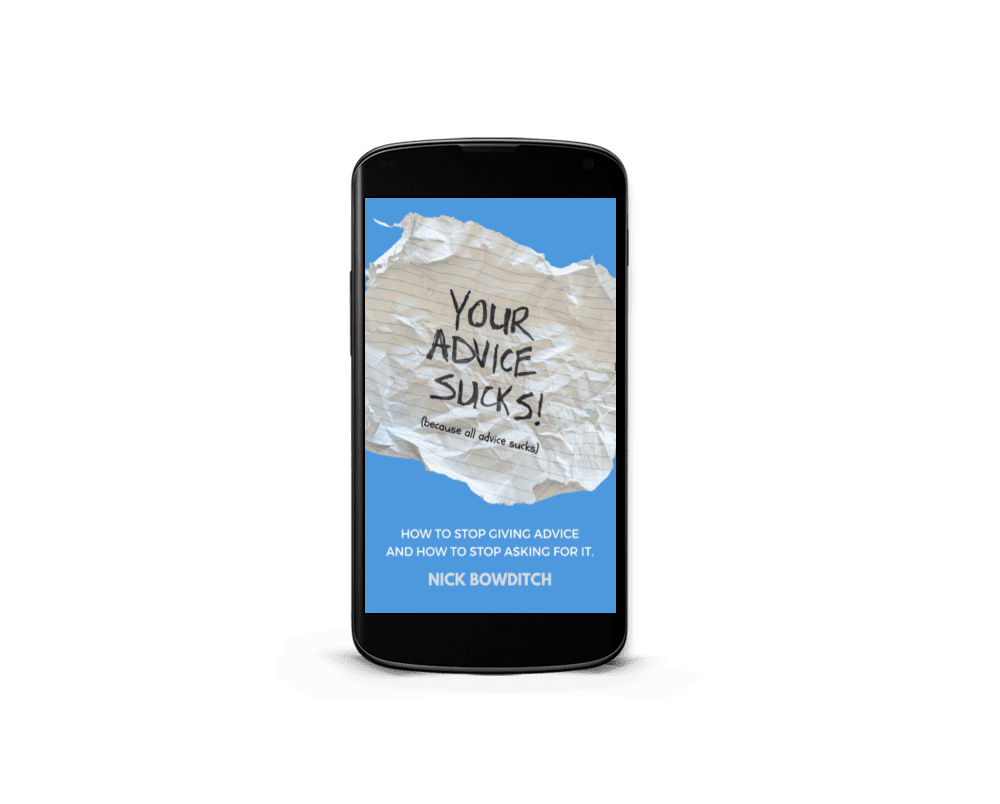 THE AUDIOBOOK VERSION
If you are someone who would rather listen to a book than read it, you can now download the full audiobook version of Reboot Your Thinking right here.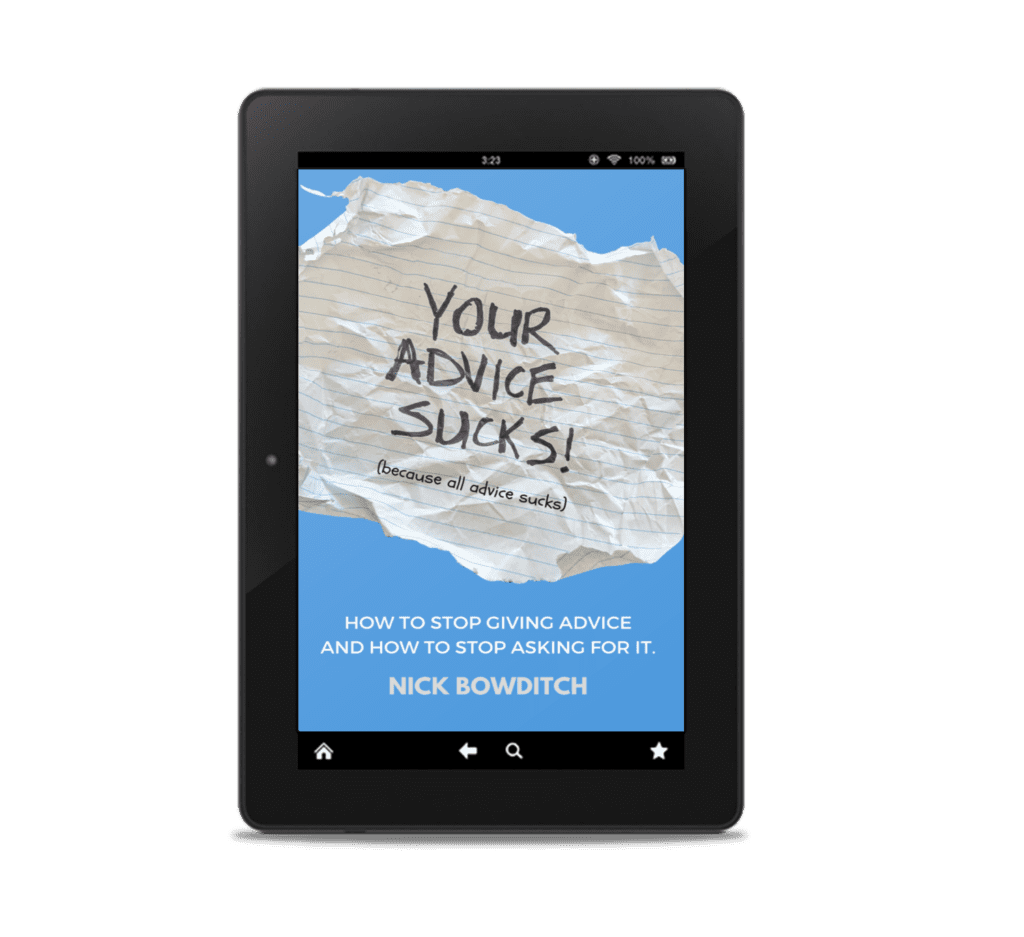 THE E-BOOK VERSION
And if you would prefer to download the digital e-book version of Reboot Your Thinking to read on your computer, phone, e-reader, or other device, you can do that here.