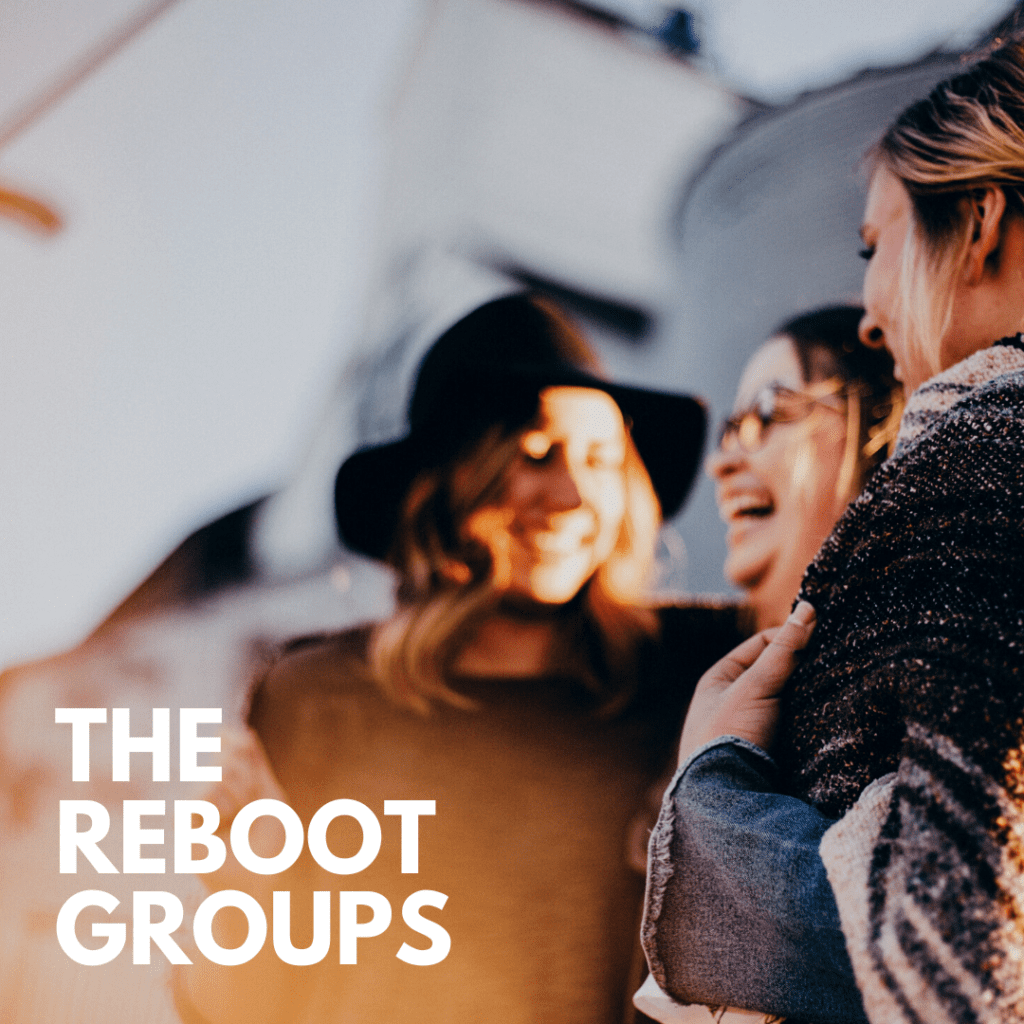 Are you someone who lives with anxiety, depression, or another mental health challenge right now?
Are you looking for a safe and supportive space to share your thoughts and experiences with others who can relate and won't judge you?
The Reboot Groups are for you.
Each Monday at 830pm (Sydney time), I lead these online therapy sessions that offer a unique combination of education, open discussion, and emotional support. 
Each week's session is designed around a specific theme, such as managing your anxiety, building your resilience, or growing your self-compassion
How do the sessions work?
During the first 10 minutes of each session, I provide valuable insights and tips on the theme of the week. 
Then, the floor is open for you to share your own experiences and challenges related to the topic. 
With a maximum of 5 participants in each session, you have plenty of time to share your thoughts and receive support.
I believe that honesty, transparency, and open communication are key to building trust and connection in groups like these. 
That's why we have strict rules around cross-talking and interrupting, ensuring that everyone has a chance to speak and be heard and not judged. 
With a closing of the virtual doors at 8:33pm and a hard stop at 60 minutes, you can be sure that each session will be focused, efficient, and respectful of your time. 
How much do the sessions cost?
Best of all, The Reboot Groups are completely free!
I want to give you the opportunity to experience the benefits of group therapy without any financial burden. 
And if you find that the sessions resonate with you, or you discover you need some more intensive or individual support, you can always book a one-on-one session with me to continue your personal growth journey. 
What are the rules of these sessions?
No cross-talking or interrupting while someone else is sharing.
What you see, hear, or say in these groups stays in these groups.
Respectful and non-judgmental communication towards others in the group
Confidentiality and privacy for all participants is sacred
You can only attend one of the group sessions each week
No more than 5 participants in each session
All participants must have their camera on during the session unless prior arrangements have been made
Hard stop at 60 minutes, regardless of where the discussion is up to
As the allocated start time ticks over, nobody else will be admitted in to the online room to ensure nobody is distracted or feels uncomfortable if someone new enters during their share
Absolutely ZERO tolerance for anyone behaving, speaking, or acting in a way that might contribute to another person in the group feeling unsafe. No exceptions.
How do I book my spot?
Don't miss out on this amazing opportunity to connect with others, learn new skills, and cultivate resilience and self-awareness. 
Check out the calendar below to see which of the upcoming themes you would like to participate in and book in to start your journey towards a happier, healthier life.
Upcoming Sessions
* Please note: when you click on the Book Your Seat button, look for the 'Book Class' button on the next page.
** All times are Sydney times
Developing healthy boundaries
How to set and maintain healthy boundaries in relationships, work-life balance, and self-care.
Regulating our emotions
Learn techniques to identify, understand, and effectively manage emotions for improved emotional well-being.
Changing our self-talk
How to be self-aware, change the inner conversation from a negative to a positive one, and more kind to ourselves.
Improving our communication and finding our voice
Focus on improving assertiveness, active listening, conflict resolution, and effective communication within relationships.
Managing perfectionism and overcoming self-criticism
Explore strategies to challenge perfectionistic tendencies and cultivate self-acceptance and self-compassion.
How mindfulness can instantly improve our mental health.
Learn mindfulness techniques to enhance focus, reduce stress, and increase overall well-being.