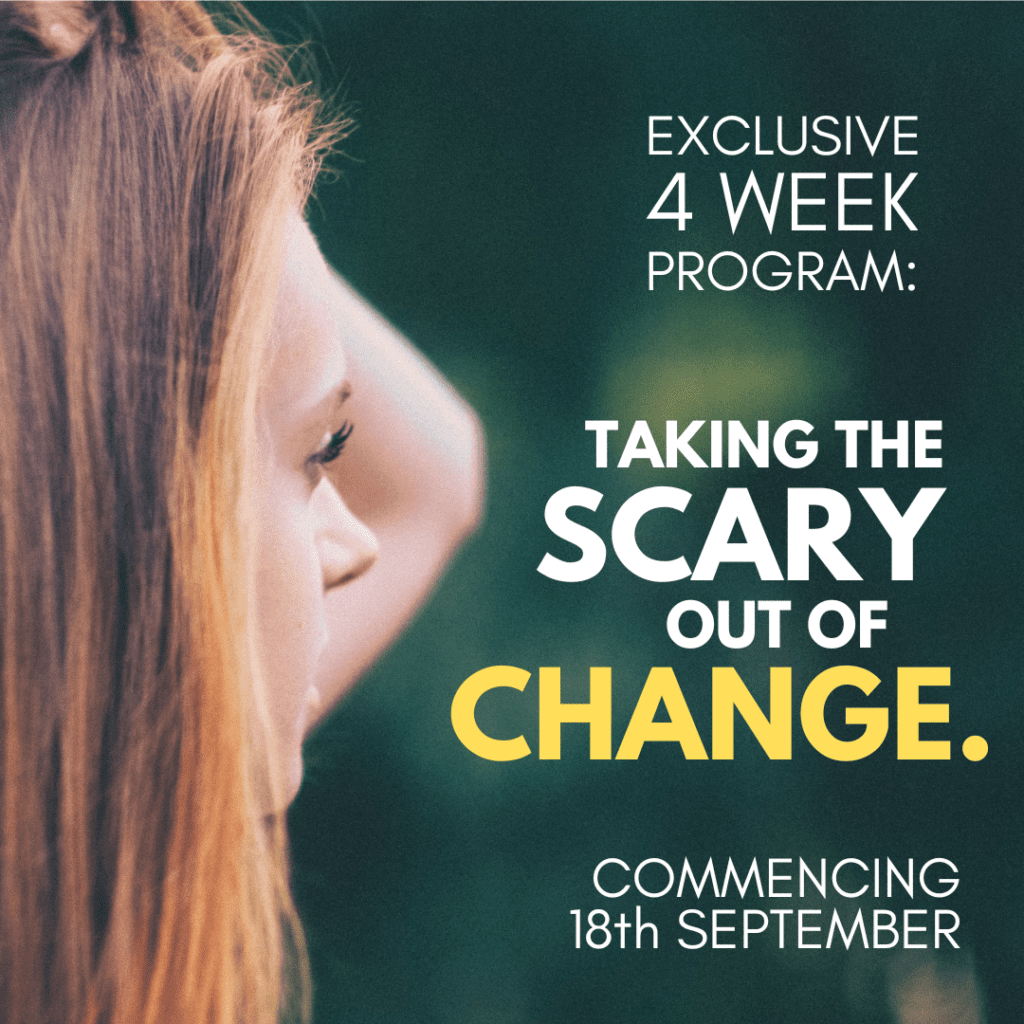 The Taking the Scary out of Change 4 week program
Change is hard.
And whether you are contemplating a big change, have undertaken a big change and are working through it, or have just been through a big change in your life, there can be some significant hurdles for you and your mental health to get through happily and unscathed.
I want to guide you through this journey, ensuring that you emerge not just unscathed but transformed.
Why Choose This Program?
Expert Guidance: I am a seasoned therapist who works both individually and in groups and I understand the intricacies of change and personal growth very well. With my help, you'll navigate this change with clarity and confidence.
Community Support: As these are group counselling sessions, you'll join a supportive community of like-minded individuals who are on similar journeys. Share your experiences, gain insights, and form lasting connections.
Tailored Approach: I understand that every person's path is unique. That's why this program is tailored to meet your specific needs and challenges, whether it's related to trauma, addiction, or social anxiety.
Four Transformative Weeks: Over four weeks, you'll participate in four 45-minute group sessions held every Monday at 6:30 pm Sydney time via Zoom. These interactive sessions will equip you with practical tools and strategies to conquer change.
What You'll Gain:
Self-Discovery: Explore the depths of your inner self, discovering your values, passions, and goals.
Empowerment: Develop a growth mindset, resilience, and the ability to overcome obstacles.
Personal Growth: Witness your own transformation as you set and achieve personal goals.
Support Network: Build a network of support with fellow participants who understand your journey.
Join Us on this Transformational Journey!
Don't let change overwhelm you. Embrace it with open arms, armed with the knowledge and tools to thrive. Take the first step toward a brighter future. Sign up now for the 'Taking the Scary out of Change' 4-Week Program and embark on a journey of growth, empowerment, and lasting change.
VERY LIMITED spots available.
Reserve your place today and embark on your transformational journey.