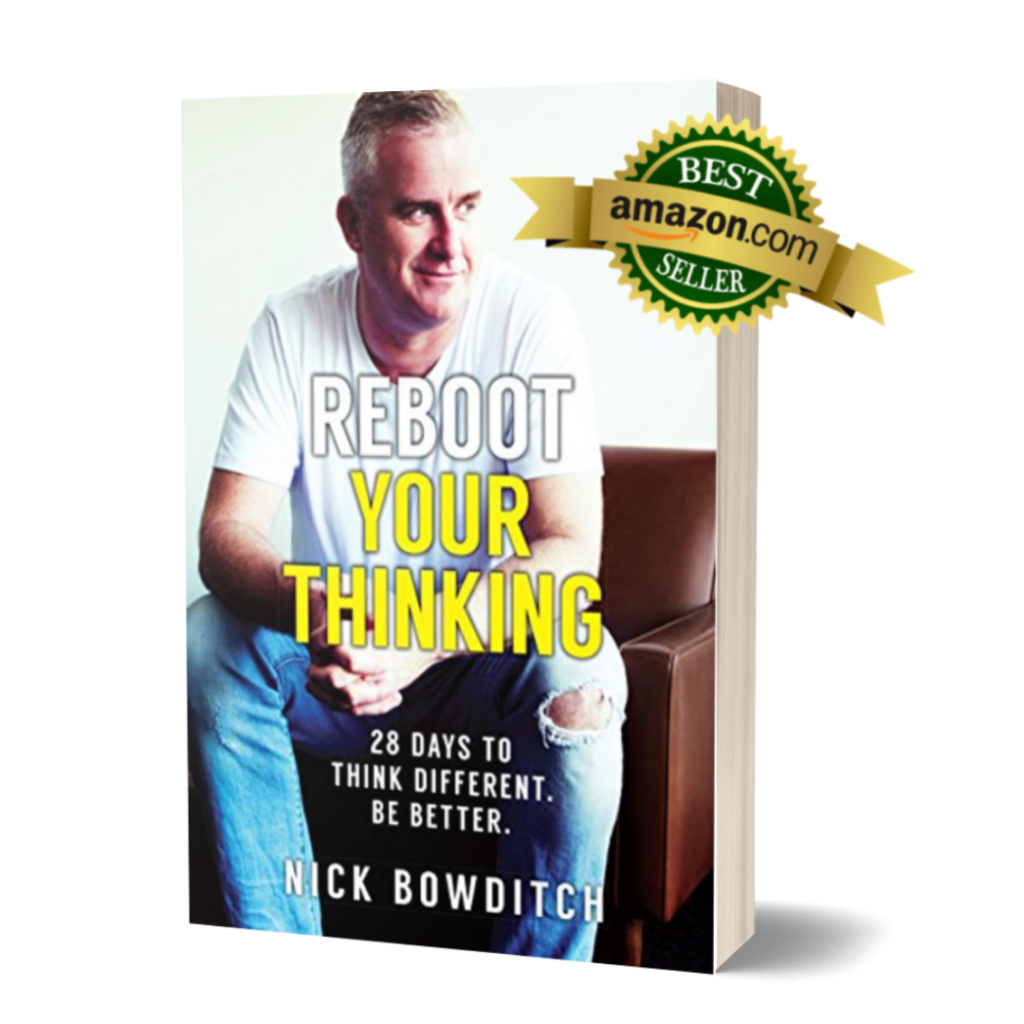 28 Days to Think Different, Be Better.
Reboot Your Thinking is about how I use 28 daily themes – including fun, mindfulness, boldness, happiness, kindness, shame, guilt, anger, failure, resilience and connection – to think different and move further towards being the best version of myself.
This workbook is full of practical strategies to help you:
* recognise and deal with fear
* overcome low self-esteem
* reflect on and learn from the difficult times in your life
* find your authentic self
* become more connected with others
* improve your life every day
Learn how to see the world through your eyes, listen to the words being said about you with your own perspective, and be kind to yourself.
This book is intended as a '28-days-in-a-row' kind of thing. Honestly though, you will see some sort of benefit if the 28 day program takes you 280 days to complete, just as you will definitely see a benefit from going through the 28 days every 28 days, over and over again, as I do.
Change the way you think, and you can change your life.
Whether you go into it wanting to know yourself better, or even if you think you already do, "Reboot Your Thinking" is a game changer. I promise you if you go into the 28 days with an open mind you will find the keys, not only to self discovery, but also the direction for life change.
Brenton, Amazon Customer.
Candid, real, and practical.
Reboot Your Thinking provides a very practical approach to how we handle life's challenges and prevent them affecting our future. 
We can't change our past but we reshape our thinking to make those experiences work for us instead of against.  
Amazon Customer
A must read for anyone who wants to be better.
Reboot your Thinking has one of the most authentic messages I have read in a long time. Among inspiring paragraphs, simple actionable steps to take, thought provoking reflections, Nick keeps it very real. I genuinely loved reading this book. So many takeaways.
Nick Lozanovski
A brilliant read – authentic and raw.
People from all walks of life will benefit from reading this book and participating in the 28-day reboot process. Whether you've been through trauma, support someone who has experienced traums, or just want to be a better version of yourself, this book is definitely a valuable tool.

Angela, Amazon Customer.
Reboot Your Thinking is available as a book, as an audiobook, or as an e – book.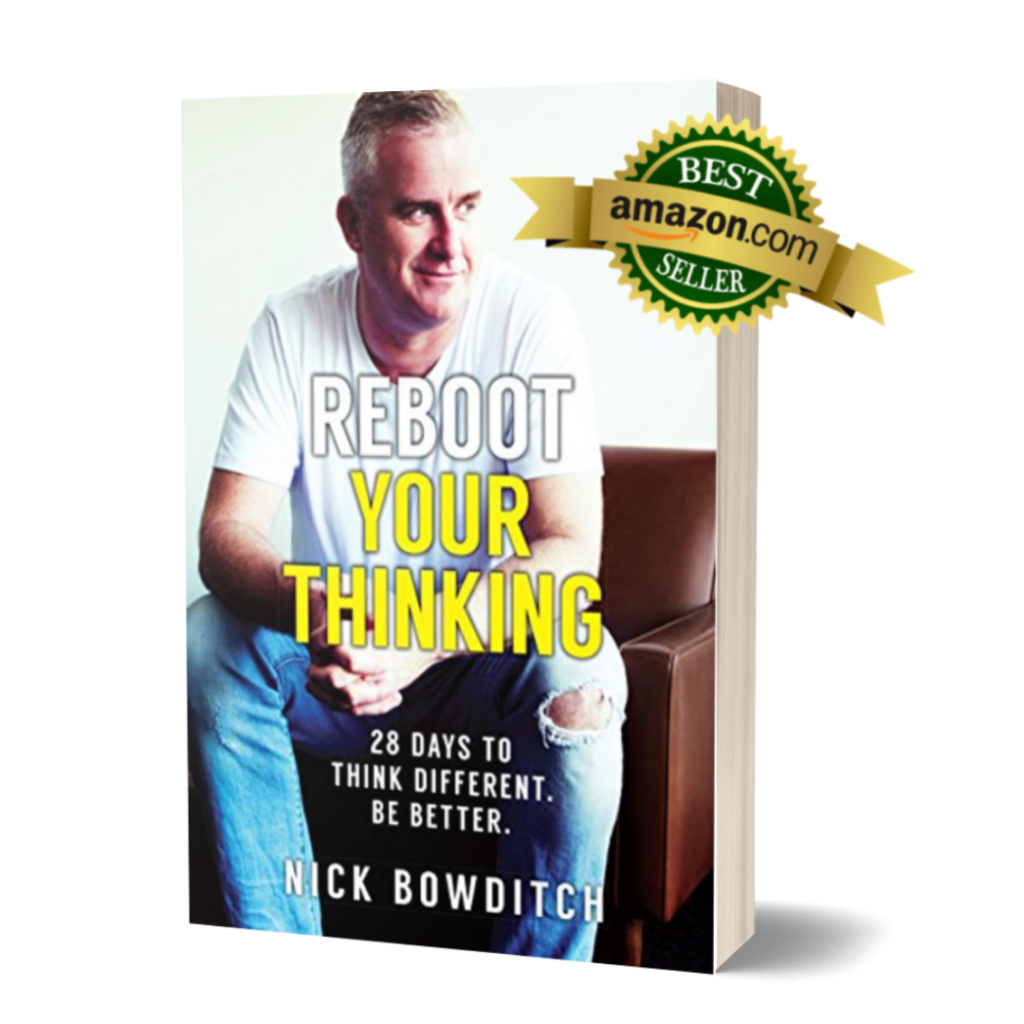 The best-seller, Reboot Your Thinking, available now as a hard copy book directly to your door from Amazon.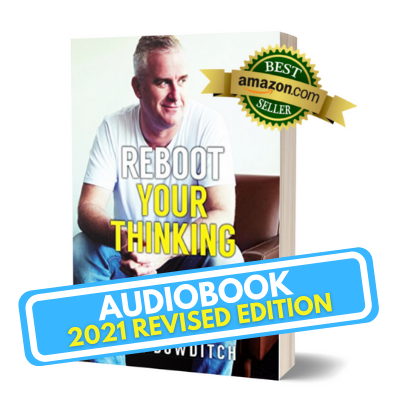 The best-seller, Reboot Your Thinking, available now as an audiobook for download for $14.97.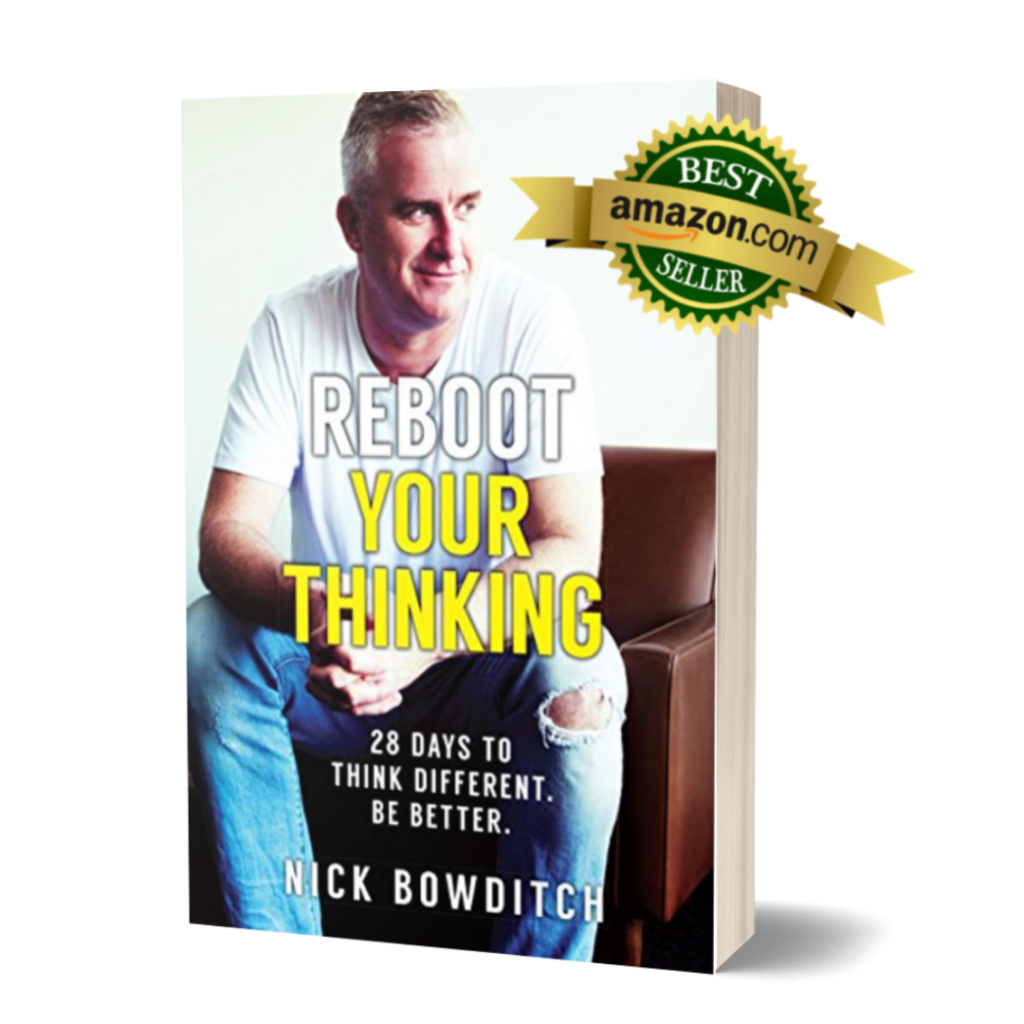 The best-seller, Reboot Your Thinking, available now as an e-book for download for $19.97.
Books I love and recommend